About FRCER
Frontier Research Center for Energy and Resources (FRCER) was established as a latest research center under School of Engineering, Tokyo University on April 2008. Department of System Innovation was also founded under School of Engineering at the same time, into which the parent organization of FRCER, former-Department of Geosystem Engineering was incorporated.
Message from the director
A steady supply of energy and mineral resources and their environment-friendly use are essential for the sustainable development of human society. With the global trend towards green technology and the remarkable economic growth of emerging countries, the creation of new engineering knowledge that leads to breakthroughs in solving energy and resource problems, and the integration and systematization of knowledge and technologies that have been or will be implemented in society, will become increasingly important in the future. The Frontier Research Centre for Energy and Resources (FRCER) aims to discover and explore frontier resources in the deep ocean and space, to promote the development of novel and frontier technologies, and to build innovative systems and state-of-the-art technologies for resource development with less environmental impact. In particular, we are focusing on cutting-edge research, including carbon dioxide capture and storage (CCS) to reduce carbon dioxide emissions in energy development, the development of methane hydrate as a domestic energy resource, the development of seafloor mineral resources such as REY (rare earth elements and yttrium)-rich mud and ferromanganese nodules in Japan's exclusive economic zone, and the production of resources through artificial processes, including the efficient interconversion of dinitrogen and ammonia and biogas production through bio-electrochemical systems. The rapidly changing situation in the international community marks the end of the era of importing energy and resources from overseas. If resource-rich countries pursue their own interests first, it will be very difficult for Japan to ensure a stable supply of energy and resources. FRCER is a hub of top-class research that produces a variety of cutting-edge technologies that enable a steady supply of energy and resources for the future and creates innovative systems for energy and resources in close cooperation with industry and government.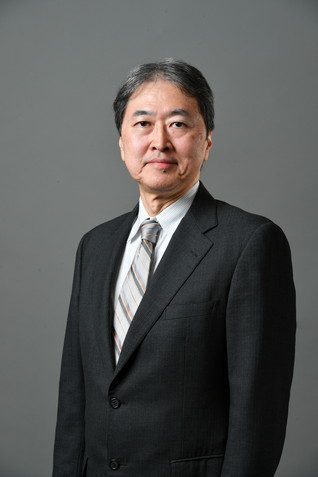 Director Kozo Sato, Professor
Mission Statement
To assess, research, and construct frontier technologies necessary for the new energy and resource paradigm to maintain sustainability of human society. To contribute to the development of complex knowledge and correspondence function in cooperation between university, industry, and government.